Friday, March 2, 2007
What is a poserhawk?
My definition: A poserhawk is a hair style that is created when some absurd poser decides to spike their hair into a grotesque wanna-be mohawk. A poserhawk is when somebody sticks their hair into a central line similar to a mohawk.
Let me clarify why a poser hawk differs from a real mohawk. This is the real definiton of a mohawk, "a hairstyle in which the head is shaved bare except for a strip of hair".
Poserhawks still have hair besides the mohawk itself.
If you still do not understand, let me google you some examples!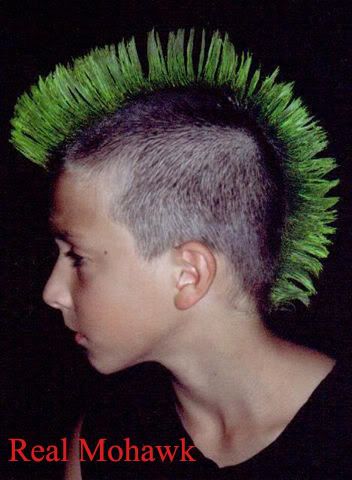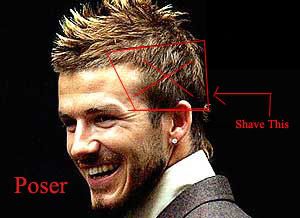 Warning
: This wanna-be hairstyle is only to be used by posers! If you have ever had or considered having hair like this you are officially a poser and you are condemned to suck diet Pepsi through a giant straw made out of cheese for the entirety of your poserful life!!!!
Some people may think having hair like this is "cute" or "cool" but the experts have now spoken!
Now there are unclear exeptions to this judgement. Many people I know have recently made themselves poserhawks, but they don't seem quite like posers. The expert's diagnosis suspects they are suffering from short term poserculosis sickness. This is a very rare and frightening mutation of human genetics creating an alien lifeform called... a POSER. If you know anyone who fits this description please ductape them in a styrofoam box, wrap it in tin foil, poke 6 holes in the box, one for each side, and ship it to Poserville, North Carolina immediately. The clinic there will provide new protoypes of medical treatment.
In conclusion, poserhawks are for posers. if you still don't understand what a poserhawk is, go pour Dr. Pepper on you left pinky toe until it turns green because you must be a poser.
If you actually want a mohawk, please have the guts to get it cut properly.
Posted by

AJ Heil
at 11:27 AM
13 comments:
Links to this post


This past month was the first full month that Randomer was on the Blogspot server! It has been a very busy month, too. But the most important thing that has happened: loads of snow last weekend, and loads of snow the past couple of days and RIGHT NOW! The skiing this weekend is going to be superb! Now, check out the highlights from February 2007:
The Best of 2005 and 2006
This is the video that I entered in the Ground Industries Peepshow mountainboarding video contest. I got bootstomped by all the other people, but it was still fun! Now, it's up on Randomer.
Fuddruckers and Rock
About going to a concert.
Cinnamon Dolce Lattes cause Blood Blisters (its a natural progression)
About Starbucks and rollerskating.
The 2007 Big Air
Pictures from the 2007 Big Air. The best ones you can see directly below: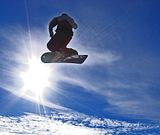 Snowmobiling
About my first time ever snowmobiling.
Is this what one calls a "cold day?"
We think we start school late, but really, we don't.
Think Warm Thoughts
Norma Jean: Redeemer
Thoughts on Norma Jean's newest album.
Snow or Dirt?
Thoughts about skiing, and thoughts about spring.
I pedaled and pedaled, yet I didn't go anywhere!
Getting pumped up for mountainbiking this spring.
Photography
Thoughts about the beginning of Photography class.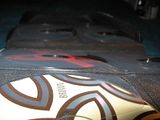 Kitty Experiments, Episode 2: The Art of Cooking Cat
The latest and greates from Bubbs and Shmeges.
WCCN updates, from oldest to newest:
The latest on the WCCN thing.
WCCN: Finally, we are getting somewhere!
WCCN: yet more information :: Big Sky Bible Institute update
WCCN: Tomorrow
WCCN: The first week
The past two days at WCCN
iPod
The beginning of the iPod fund.
iPod Fund: Update
iPod Fund Update Number 2
Posted by

Goo
at 10:53 AM
No comments:
Links to this post


Last balance: $162.80
Plus Half of my last paycheck: $39.02

New Balance: $201.82
Posted by

Goo
at 10:16 AM
No comments:
Links to this post